BEGINNING SOUNDS LETTER M WORKSHEET (EASY ALPHABET)
Kids will recognize beginning sounds letter M with this free printable worksheet. Let's find the words that start with letter M.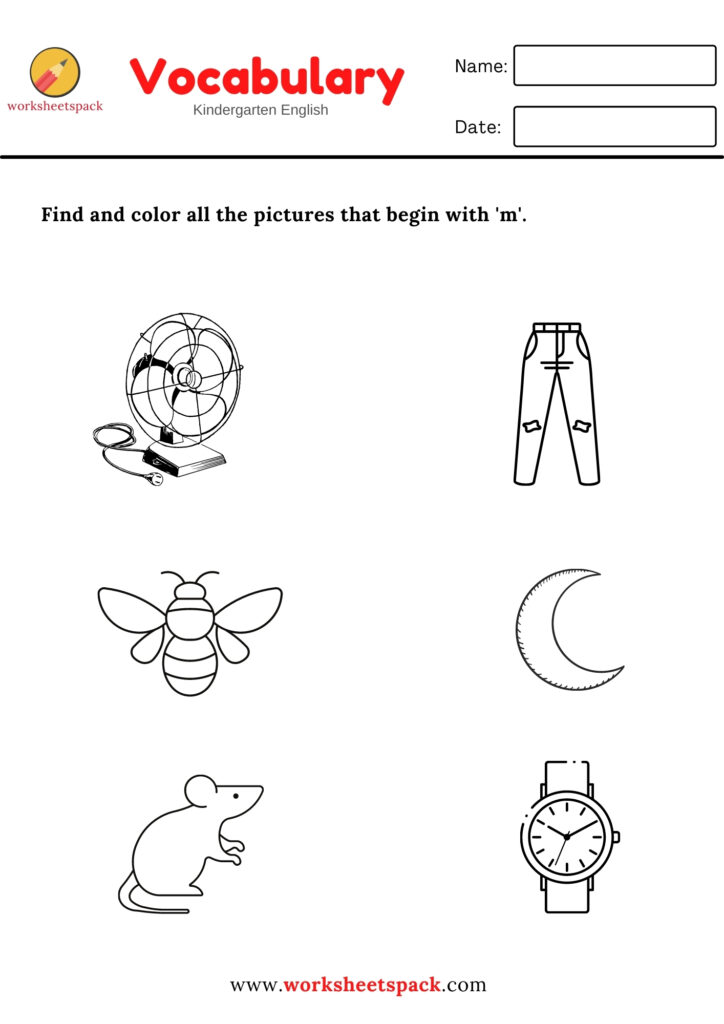 Say the name of each picture out loud.
Find and color all the pictures that begin with the letter M.
How many words can you find?
Practice the alphabet with this free printable beginning sounds letter M worksheet.
Free worksheet