The students will learn phrasal verbs with this free worksheet.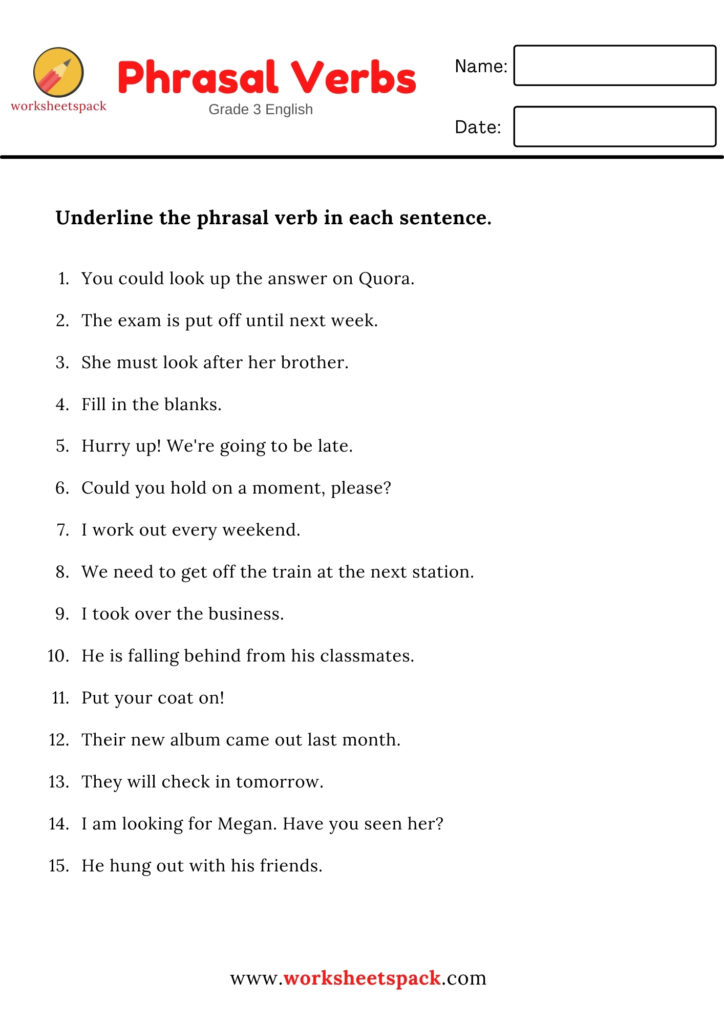 Underline the phrasal verb in each sentence.
You could look up the answer on Quora.
The exam is put off until next week.
She must look after her brother.
Fill in the blanks.
Hurry up! We're going to be late.
Could you hold on a moment, please?
I work out every weekend.
We need to get off the train at the next station.
I took over the business.
He is falling behind from his classmates.
Put your coat on!
Their new album came out last month.
They will check in tomorrow.
I am looking for Megan. Have you seen her?
He hung out with his friends.
Grade 3 free worksheet