Pink Sight Word Worksheet Printables, Sight Words Worksheets PDF Free.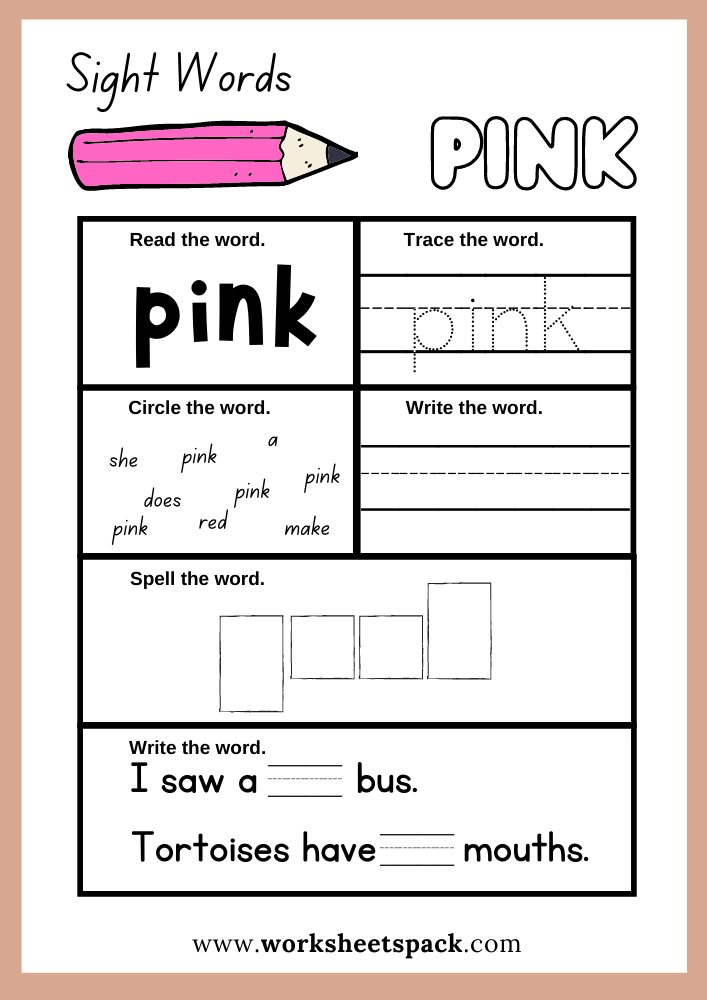 Pink Sentences for Kindergarten
I saw a pink bus.
Tortoises have pink mouths.
She has a pink bow.
I can see his pink face and pale eyes.
She was standing by the blank pink wall in her living room.
It was a pink palace.
Why is he wearing pink sandals? the girl asked.
I don't like people touching my pink blanket.
The background was pink.
One of them was dressed up in a pink chicken costume.
We've got red fish, pink fish, and yellow fish.
A lot of airport interiors have gray and pink color schemes.
My daughter held the pink balloon.