Purple Sight Word Worksheet Printables, Sight Words Worksheets PDF Free.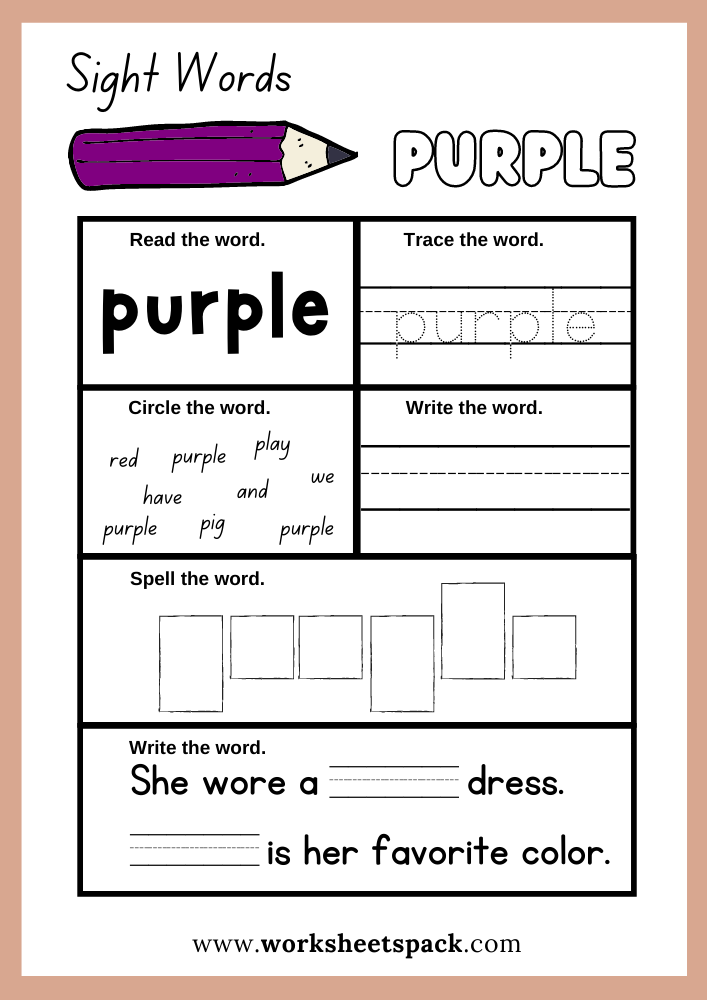 Purple Sentences for Kindergarten
She wore a purple dress.
Purple is her favorite color.
She has purple hair.
When he was little, Jack wanted to paint his room purple.
They planted a purple plum tree.
I see purple luggage.
He was wearing a purple tie yesterday.
Today you can wear a purple hat.
I have purple bed sheets.
A purple light shone behind her.
There was a purple chair.
A purple car stopped in front of the coffee shop.