Red Sight Word Worksheet Printables, Sight Words Worksheets PDF Free.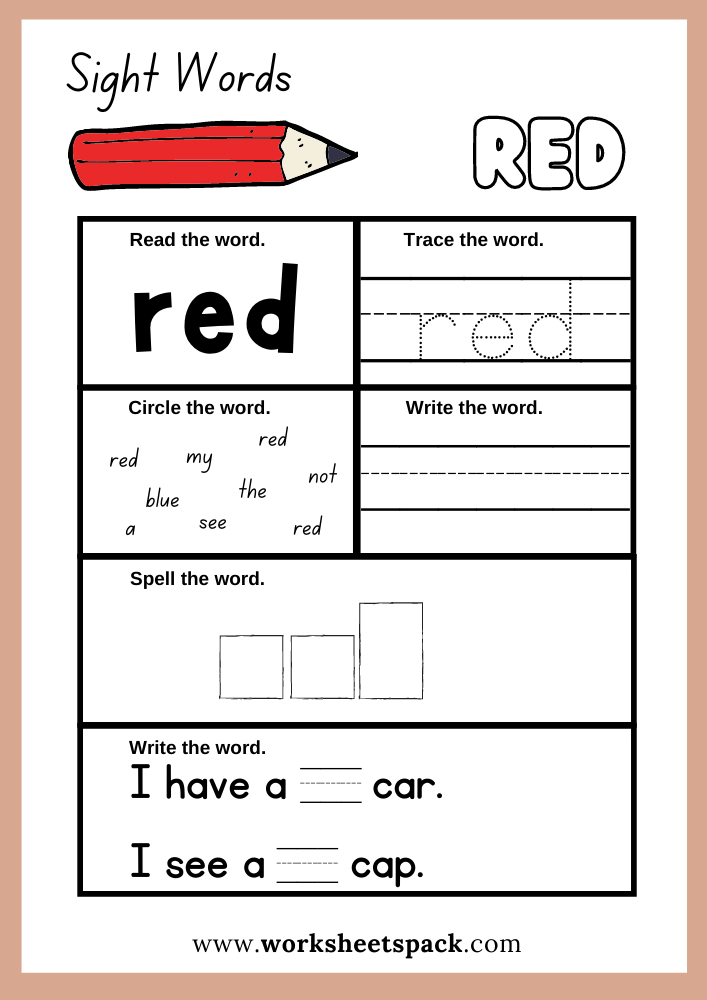 Red Sentences for Kindergarten
I have a red car.
I see a red cap.
She picks the red fish.
He holds a red book.
I designed a red rubber bracelet.
The color red is a signal.
I prefer red meat over chicken.
This image is red and round.
Alice didn't wear the red shoes.
Her eyes were red.