Green Sight Word Worksheet Printables, Sight Words Worksheets PDF Free.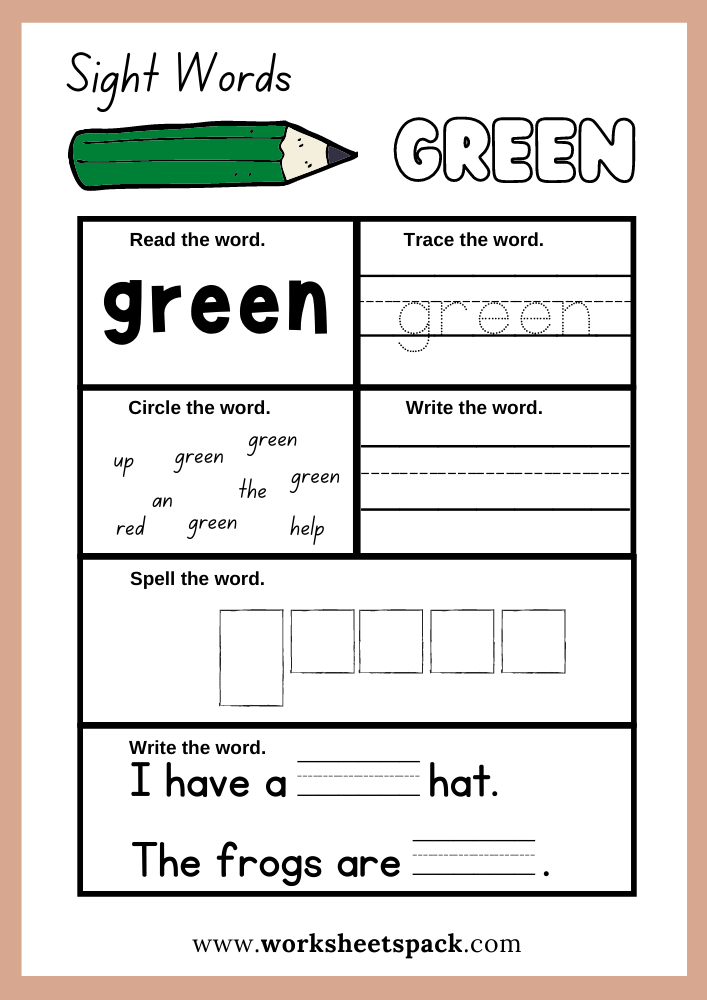 Green Sentences for Kindergarten
I have a green hat.
The frogs are green.
We will all wear green.
She has blonde hair and green eyes.
It was a green balloon.
I don't like green.
Is there a green light?
A baby green turtle hatches from her egg.
The leaves are in a brownish green color.
We eat green things.