Yellow Sight Word Worksheet Printables, Sight Words Worksheets PDF Free.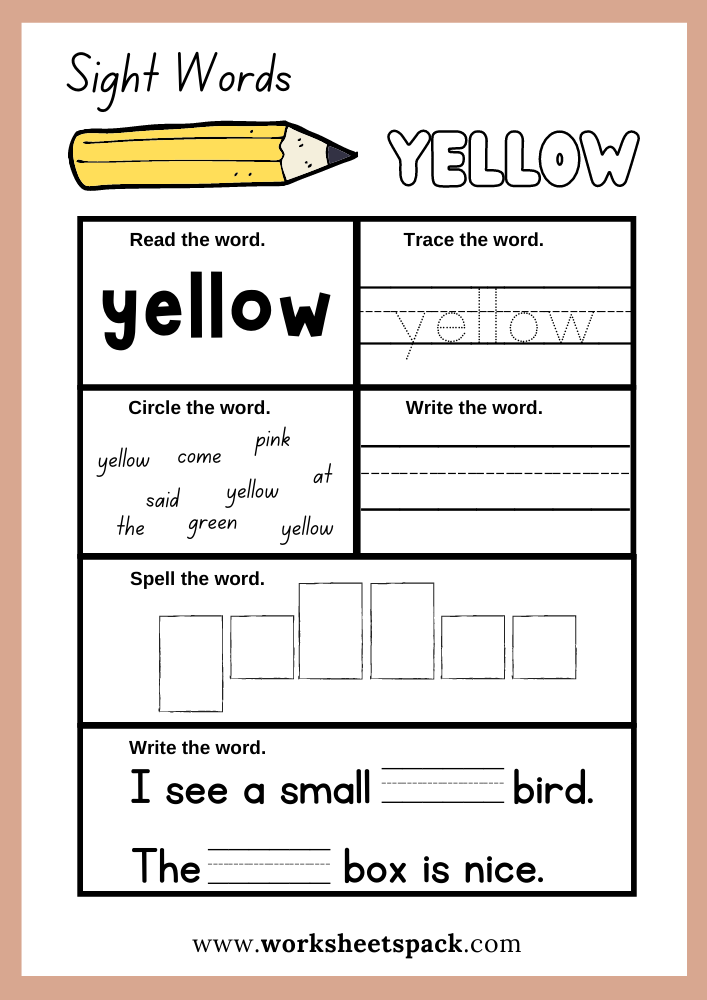 Yellow Sentences for Kindergarten
I see a small yellow bird.
The yellow box is nice.
A yellow color appeared.
He had a yellow helmet.
I bought her a yellow raincoat.
Children playing in a yellow street.
I can't find the yellow crayon.
She had yellow hair.
He has eaten yellow chips.
She wore yellow boots.